TraceMyLead sales tracking software is a powerful tool for an industry or business looking to support their sales reps from the beginning to the end of the sales cycle. TraceMyLead software keeps all contacts and sales/leads details in one place and has a proven follow-up system as well.
The Sales Dashboard of TraceMyLead software illustrates the current status of all scheduled leads within a selected date range. The option to "drill down" to the individual sales rep level is also available.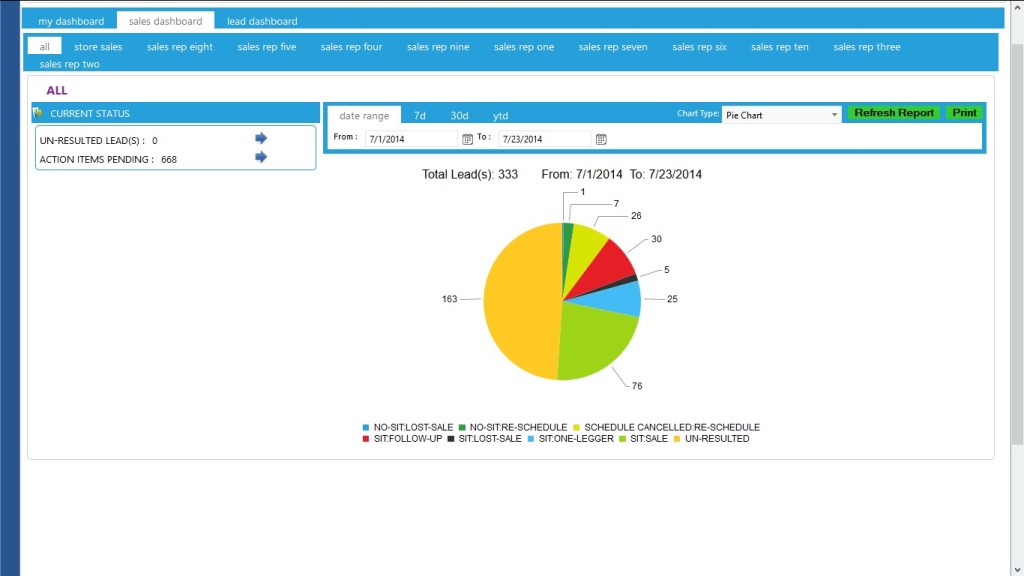 Key Features & Benefits:
All scheduled leads information from a single place
Track your leads for a specific date range
Real time tracking of all scheduled job/leads
Cost: Free 30-day trial available.