Leads are always an important part of any sales organization—or, in fact, any business or industry. But, along with creating leads, it also matters that how they are handled, assigned, managed and qualified. TraceMyLead lead tracking software makes the process easy by providing end-to-end lead management and lead tracking.
TraceMyLead facilitates you to capture, track (lead source), route, report and integrate leads like a captain.
The Lead Dashboard of TraceMyLead lead tracking software provides "at-a-glance" information on how many leads were entered on a given day, where did the lead come from (zip code, city, county) and what lead source generated the opportunity.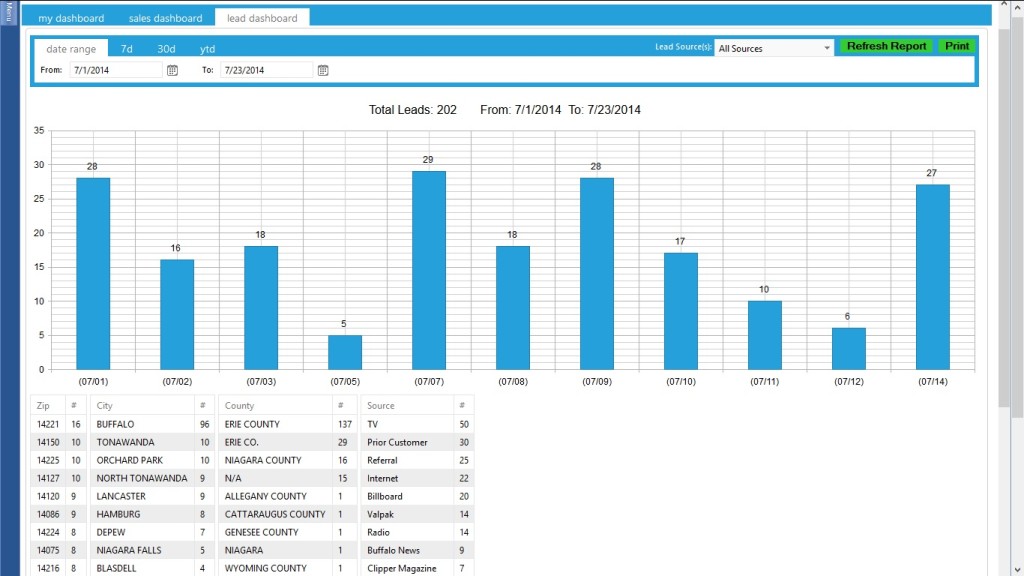 Key Features & Benefits:
Complete lead information (entry date, source, city etc.)
Rich, high-quality data and powerful graph analytics
Track your leads for a specific date range
Cost: Free 30-day trial available.