TraceMyLead is an online appointment scheduling software that makes scheduling fast, easy, hassle-free and affordable. It is a web-based scheduling tool that lets you manage your appointments, automate scheduling, and more. TraceMyLead online appointment scheduling software comes with affordable price, intuitive user interface, versatile functionality, and extensive array of configuration options to fulfill your all scheduling needs.
This fully adaptable scheduling software is specifically designed to help you reduce no-show appointments, increase your sales, streamline your business operations and market your products and services more effectively. Our appointment scheduler is fully adaptable and customizable to allow your company to do the business the way you always do, without compromising.
Many of businesses have already signed up with TraceMyLead which freeing them to spend more time with their clients and less time to schedule the appointments. TraceMyLead is rapidly gaining popularity with business owners who want to cut their administrative time, simplify business operations and increase revenue.
Capture and convert more leads into sales using TraceMyLead's unique appointment scheduling software. Our slot based scheduling process ensures that you will never overbook your sales reps resulting in lost sales opportunities. Enhance the user experience with our entirely customized schedule calendar.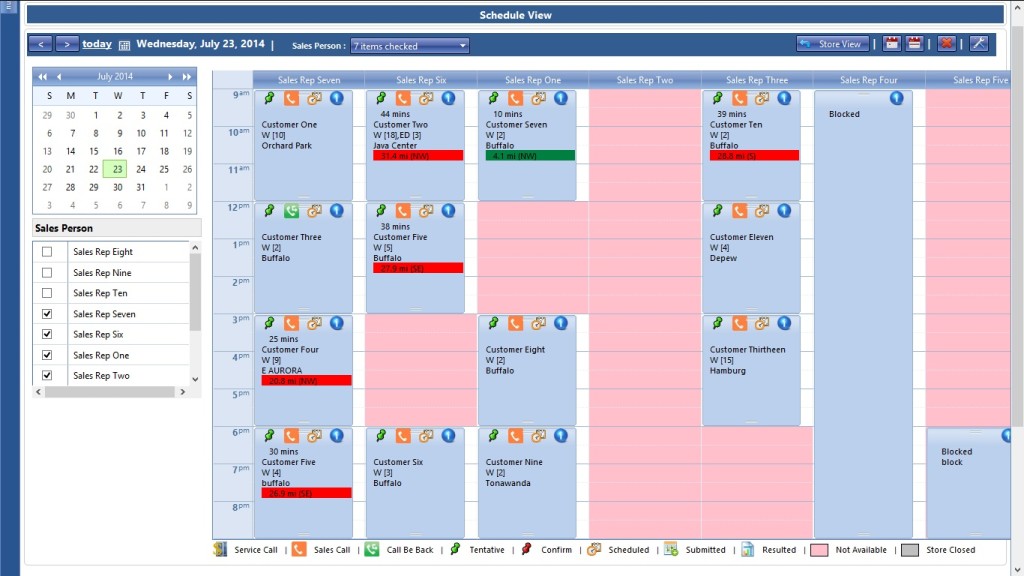 Key Features:
Online Scheduling Calendar
Never double book
Set One-Time Appointments
Adjustable Time Scales
Share schedules with multiple users
Real time tracking of all scheduled job/leads
Benefits:
Saves time and improves work flow
Easily accessible from anywhere
Eliminate Paperwork
Increase Productivity
Cost: Free 30-day trial available.